Distributors (Article 14 of MDR)
Verify that the device has been CE marked and the EU Declaration of Conformity has been drawn up.
Verify the manufacturer has assigned a UDI (Unique Device Identifier).
Verify the device is properly labelled and accompanied by the required instruction for use.
Ensure that device is stored and transported within the requirements defined by the Manufacturer.
Distributors that have received complaints or reports from healthcare professionals, patients or users forward the information to the manufacturer, the authorized representative, and the importer.
Verify that importer has met their obligation and sample product to verify that requirements have been met.
Verify that importer has complied with requirements.
Not place non-conforming product on the market and inform the Manufacturer and where appropriate the Authorized Representative and Importer for serious risk/falsified device, the Competent Authorities should also be informed.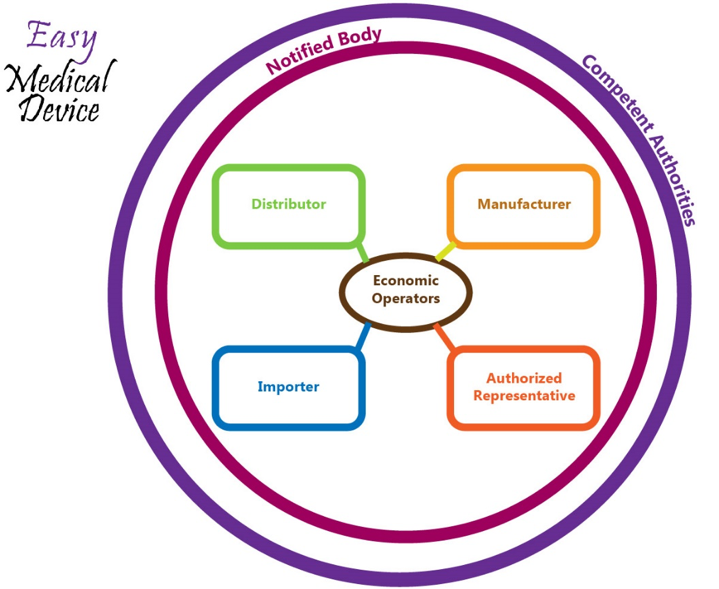 ---
A gift for you.
I created specifically for this course a Mind Map with the Roles and Responsibilities of the Economic Operators.